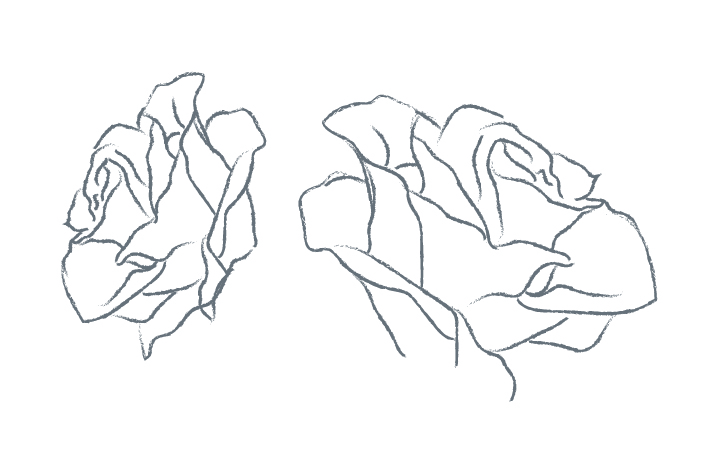 THE PROCESS
We take your actual wedding bouquet, deconstruct it, photograph it, create a flat-lay, and then have each bloom labeled with hand-drawn calligraphy to create an heirloom worthy, art piece for your home that pays homage to your wedding day in a subtle way.
I. You must purchase your piece before sending it to us as we take on a limited number of bouquets each year on a first-come-first-serve basis. We ask you CONTACT US & REQUEST AVAILABILITY for your bouquet before purchasing your piece. Once we have confirmed we can take on your piece, you can then purchase your piece on our Shop Page.
II. You can then overnight your bouquet after the wedding day. We'll send you shipping tips prior to your wedding on how to best send your bouquet so that it makes it to us in the best condition possible.
III. We will then create your piece and have it printed, matted, and framed to your specifications.
IV. About 6-12 weeks later you will receive your completed piece in the mail! Yay!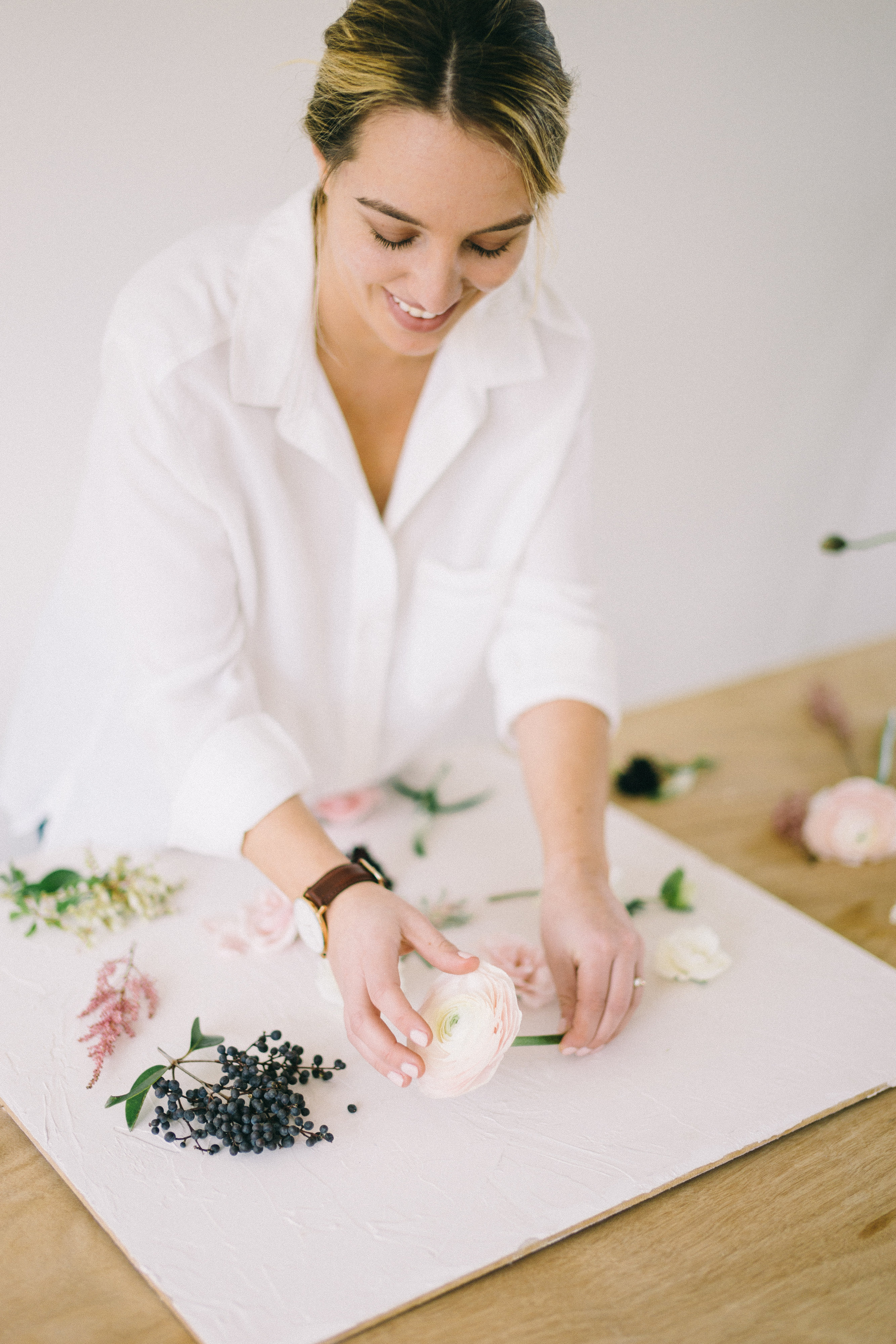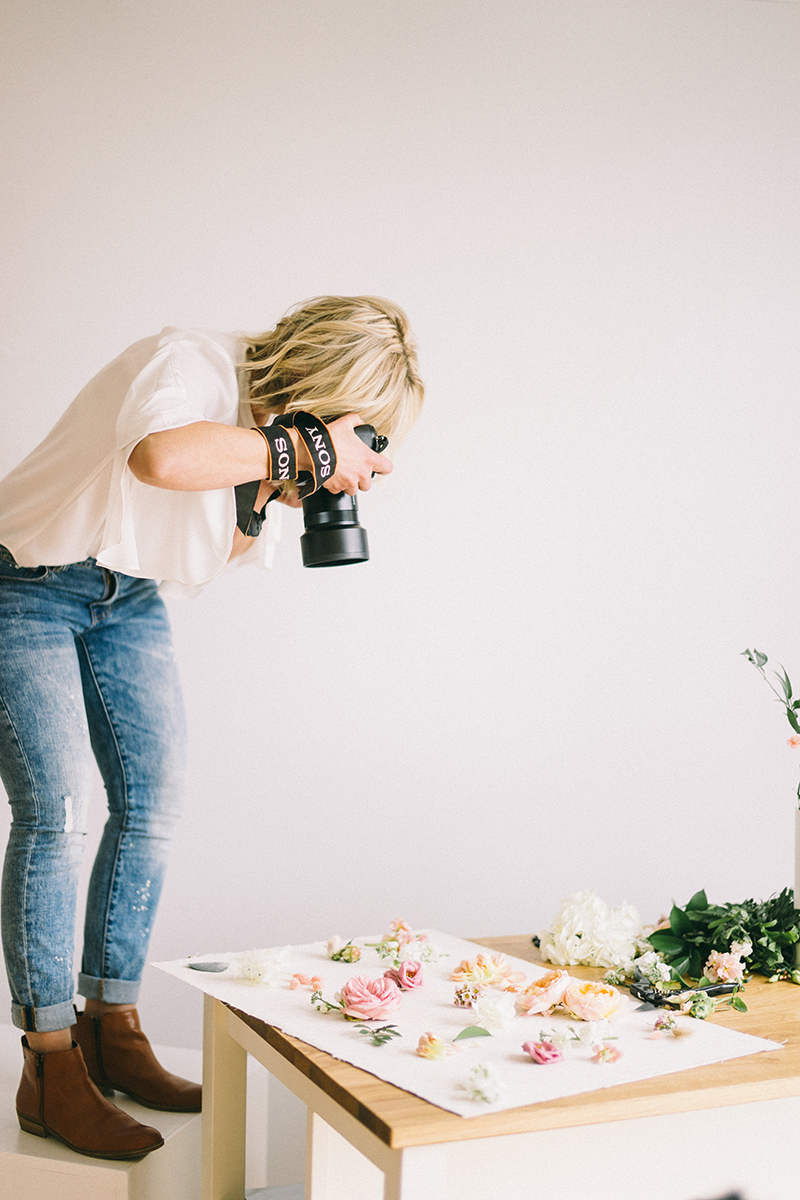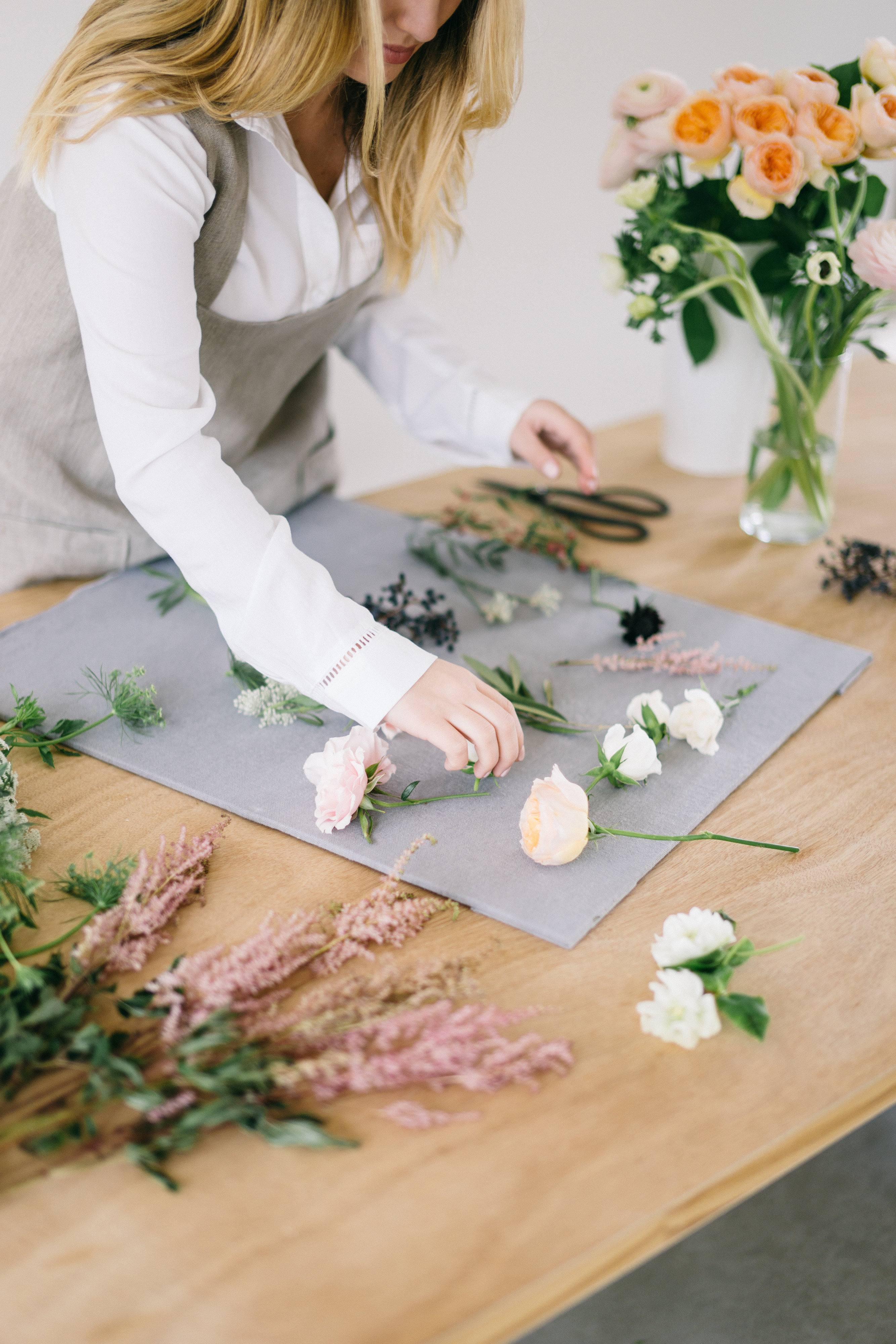 FAQ
MY WEDDING HAS ALREADY HAPPENED. CAN YOU STILL TAKE ON MY BOUQUET?
We ask that you place your order before your wedding but there may still be a chance that we can take it on. Please reach out to us via our contact form  and wait for a response from us before you purchase to see if we can take on your bouquet.
WHAT IS THE INVESTMENT FOR AN HEIRLOOM BOUQUET CUSTOM ART PIECE?
You can view all of our pricing on our Shop Page.
WHEN WILL I RECEIVE MY HEIRLOOM BOUQUET CUSTOM ART PIECE?
Expect a turnaround time of 6-12 weeks from purchase.
WHAT IF I DON'T KNOW THE NAMES OF THE FLOWERS IN MY BOUQUET?
The best way to figure out exactly what floral is in your bouquet is to email your wedding florist. For our floral recipe option we cannot give you an accurate quote without knowing all the floral in your bouquet. When sending your actual bouquet, we do not need to know the names of the flowers until you send your bouquet to us.
IS THE FINAL PIECE A PRINT OR ARE MY FLOWERS FREEZE DRIED?
To make sure that your Heirloom Bouquet piece truly stands the test of time, the final piece is a photograph that is printed on museum quality paper and matted/framed to fit your preferences.
WILL MY HEIRLOOM BOUQUET CUSTOM ART PIECE LOOK IDENTICAL TO MY WEDDING BOUQUET?
Though it will be the exact floral in your wedding bouquet, we do take an artistic license to produce your piece. Some flowers may have gotten bruised in the shipping process and may be unusable but we do try to fix as much damage in post processing as possible so that we can use every type of flower.
We also label each flower by it's common type. (I.e. We will label a Pecher Peony as "Peony")
WHEN CAN I EXPECT A REPLY TO MY INQUIRY/EMAIL?
We realize your time is precious and because of that we will get back to your email within 48 hours Monday-Friday. If we receive an inquiry/email over the weekend we will get to it asap on Monday.
WOULD YOU SUPPLY AN HEIRLOOM BOUQUET ART PIECE IN A STYLED SHOOT OR SOME TYPE OF COLLABORATION?
Yes! We love collaborating! Please fill out our form here or email us hello@theheirloombouquet.com
I AM A WEDDING VENDOR AND WOULD LOVE TO HAVE INFORMATION ABOUT THE HEIRLOOM BOUQUET ON HAND FOR MY CLIENTS, DO YOU HAVE ANYTHING I COULD GIVE TO THEM?
Yes, contact us at hello@theheirloombouquet.com and we will get some business cards sent out to you asap!
CAN YOU GIVE ME TIPS ON HOW TO BEST SEND IT?
Yes! You can view our tips on how to best ship your bouquet here.
WILL MY BOUQUET LAST THROUGH THE SHIPPING PROCESS?
While we do offer our Shipping Tips to ensure the best outcome during shipping, we cannot guarantee the condition in which your bouquet will arrive. When you choose to ship your bouquet to The Heirloom Bouquet you understand that we are dealing with organic materials that may decompose due to many external factors. In very rare instances, a bouquet becomes unsalvageable during shipping and The Heirloom Bouquet will not be held liable in such instances.